MIAMI—Paula Aguila spoke on a panel titled: "Utilizing Professional Skills and Education from Outside the United States During the Pacific Century: A Foreign Attorney's and Law Student's Guide to Expanding their Legal Careers in the United States and Best Hiring Practices for Employers and Law Firms".
The panel discussed potential opportunities for expanding legal careers in the U.S. from an international perspective, how to leverage international education while learning best practices for professional development and growth. The panel was moderated by Ireneo A. Reus III and speakers included: Cedric Chapuis, Tzu-Kai Lo, Monika Oyama and Daisuke Yuki.
The 2016 Fall Meeting offered attendees 60+ CLE Programs sorted into 9 tracks: Anti-Corruption, Business-Corporate/Transactional, Competition, Intellectual Property/Technology, Law Practice, Litigation/Arbitration, Public International Law, Trade, and Trans-Pacific Partnership.
Aguila's practice focuses primarily on commercial litigation, including international litigation and arbitration, and white collar criminal defense. She defends and prosecutes substantial business disputes before the Courts of the United States and the State of Florida, as well as in domestic and international arbitration proceedings.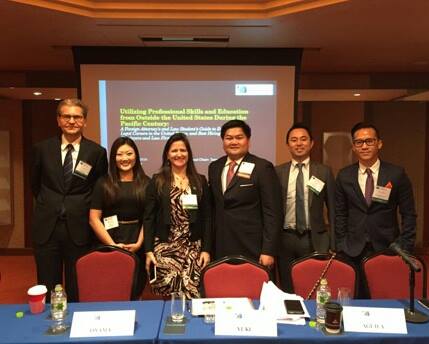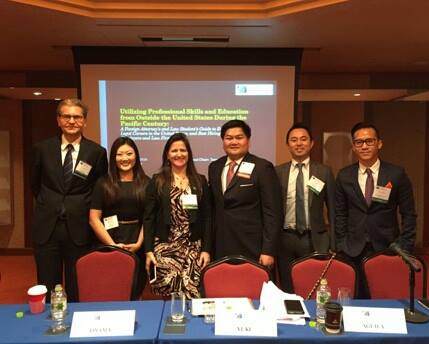 About Rivero Mestre LLP
Rivero Mestre, from its offices in Miami and New York, represents clients from investigation to verdict and appeal in complex business disputes in U.S. federal courts, state courts, and domestic and international arbitration proceedings. The firm's practice focuses primarily on representing clients in a broad range of complex commercial disputes including financial institution matters, antitrust matters, intellectual property disputes, and litigation and arbitration relating to Latin American trade and investment. For more information, visit www.riveromestre.com.