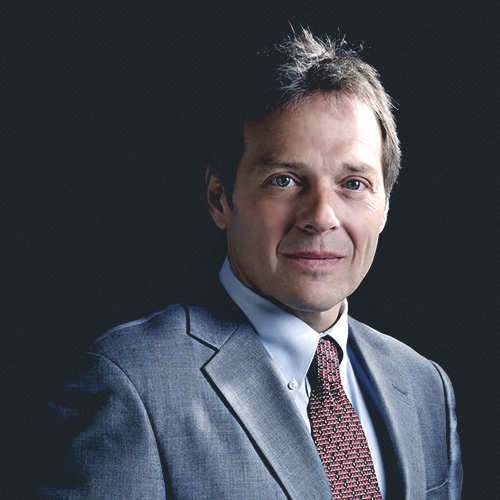 Alan H. Rolnick has litigated high-profile, bet-the-company cases for 33 years, usually class actions, usually in federal court. As a young associate at Greenberg Traurig, he defended class actions against Eastern Airlines, Continental Airlines, Centrust Bank and the Florida sugar industry. Switching sides at Hanzman, Criden (where he was managing partner), he represented plaintiffs in successful class actions against Sears Roebuck, Rooms to Go, and numerous issuers and sellers of securities. He also represented investors in various ponzi-scheme class actions, including Premium Sales, then the largest ponzi scheme in US history. As a partner at Sacher, Zelman, he later served as non-MD plaintiffs' liaison counsel in the Managed Care MDL.
Since 2011, at Rivero, Mestre, Alan has played key roles in the firm's defense of bank directors in four Puerto Rico cases, its prosecution of Madoff ponzi-scheme claims, its defense of the inventor of Bitcoin, and in guiding the firm into its plaintiff's class action practice, through the firm's Takata airbag cases, Harvoni cases, Medicare Secondary Payer Act cases, and Helms-Burton Act cases.
Alan has been AV-rated for decades and has litigated all manner of complex commercial, consumer and constitutional law claims. His partners consider him one of the best legal writers in the country, and credit him with an "inimitable skill at applying the law to the story underlying every matter with the precision of a surgeon, which makes all the difference in his clients' cases." Alan also writes fiction, including the comic mysteries Landmark Status and Inflatable Myth.
PUBLICATIONS
Publications
COMMUNITY
Associations & Activities
Author of the award-winning novel, "Landmark Status"
---
Executive Producer of the award-winning independent film, "Canvas"
RECOGNITIONS
Recognitions and Honors
Recognized in Lawdragon's 500 Leading Litigators in America Guide for 2024
---
Recognized in The Best Lawyers in America© in various categories including Commercial Litigation, Litigation – Banking and Finance, Mass Tort Litigation / Class Actions – Plaintiffs, and Litigation – Securities since 2019
Education
University of Miami School of Law, J.D., magna cum laude
Managing Editor, University of Miami Law Review
Recipient of the J.B. Spence Scholarship
Inducted into the Order of the Coif and the Order of Wig and Robe
Admissions
Florida Bar
---
United States District Court, Southern District of Florida
---
United States District Court, Middle District of Florida
---
United States Supreme Court
---
United States Tax Court
---
United States Court of Appeals, Third Circuit
---
United States Court of Appeals, Sixth Circuit
---
United States Court of Appeals, Eleventh Circuit
Practice Areas