LIMA—Rivero Mestre co-sponsored an event at the Swissotel Lima in Peru on March 16. Jorge A. Mestre moderated a panel in which Amanda M. McGovern and Victor A. Mayorga spoke about the legal framework for application of forum non conveniens and the use of 28 U.S.C. § 1782 to obtain discovery in aid of foreign proceedings. CMS Hasche Sigle co-sponsored the event and participated by speaking about international arbitration. A cocktail party followed the presentation.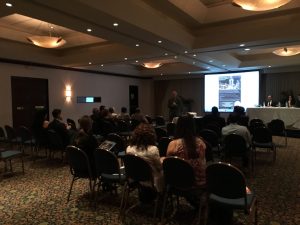 About Rivero Mestre LLP
Rivero Mestre, from its offices in Miami and New York, represents clients from investigation to verdict and appeal in complex business disputes in U.S. federal courts, state courts, and domestic and international arbitration proceedings. The firm's practice focuses primarily on representing clients in a broad range of complex commercial disputes including financial institution matters, antitrust matters, intellectual property disputes, and litigation and arbitration relating to Latin American trade and investment. For more information, visit www.riveromestre.com.