MIAMI — Rivero Mestre has been honored by The American Lawyer as a winner of a Global Legal Award for its work on the Chevron v. Donziger case in the category of Global Dispute of the Year: U.S. Fraud Litigation. Other honorees in this category include Chevron Corporation, Gibson, Dunn & Crutcher, and Covington & Burling.
The 2014 Global Legal Awards aim to honor all law offices, including in-house departments, that played a substantial role in the most distinguished cross-border work performed between January 1, 2013, and April 14, 2014, across a wide range of disciplines.
The American Lawyer presented its Global Legal Awards at Gotham Hall in New York City on September 15.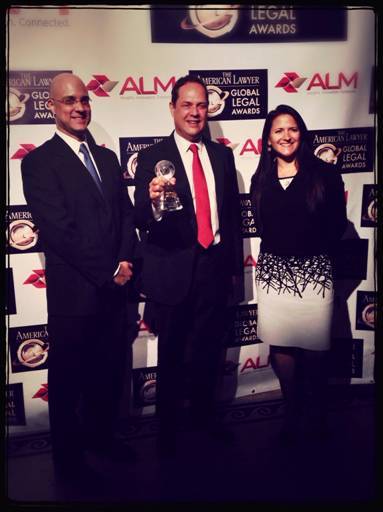 About Rivero Mestre LLP
Rivero Mestre, from its offices in Miami and New York, represents clients from investigation to verdict and appeal in complex business disputes in U.S. federal courts, state courts, and domestic and international arbitration proceedings. The firm's practice focuses primarily on representing clients in a broad range of complex commercial disputes including financial institution matters, antitrust matters, intellectual property disputes, and litigation and arbitration relating to Latin American trade and investment. For more information, visit www.riveromestre.com.