MIAMI — Bryan L. Paschal won the Legal Eagle Closing Argument Competition on Aug. 3 in Miami, Fla. 
The competition was hosted by the University of Miami School of Law to raise money for Legal Services of Greater Miami, Inc. Twenty-four attorneys from local firms and government entities competed. Each competitor presented a closing argument for either the plaintiff or the defense and 16 advanced to a tournament-style competition. Paschal, a two-year attorney, faced off against lawyers with up to seven years of experience. He ultimately won the championship and was presented with the perpetual trophy contributed by Bilzin Sumberg at the Victory Celebration after the competition.
LSGMI annually provides services benefitting more than 30,0000 vulnerable clients, including women, children, seniors, veterans returning from combat, domestic violence victims, people with disabilities, and individuals undergoing foreclosures or other loss of housing.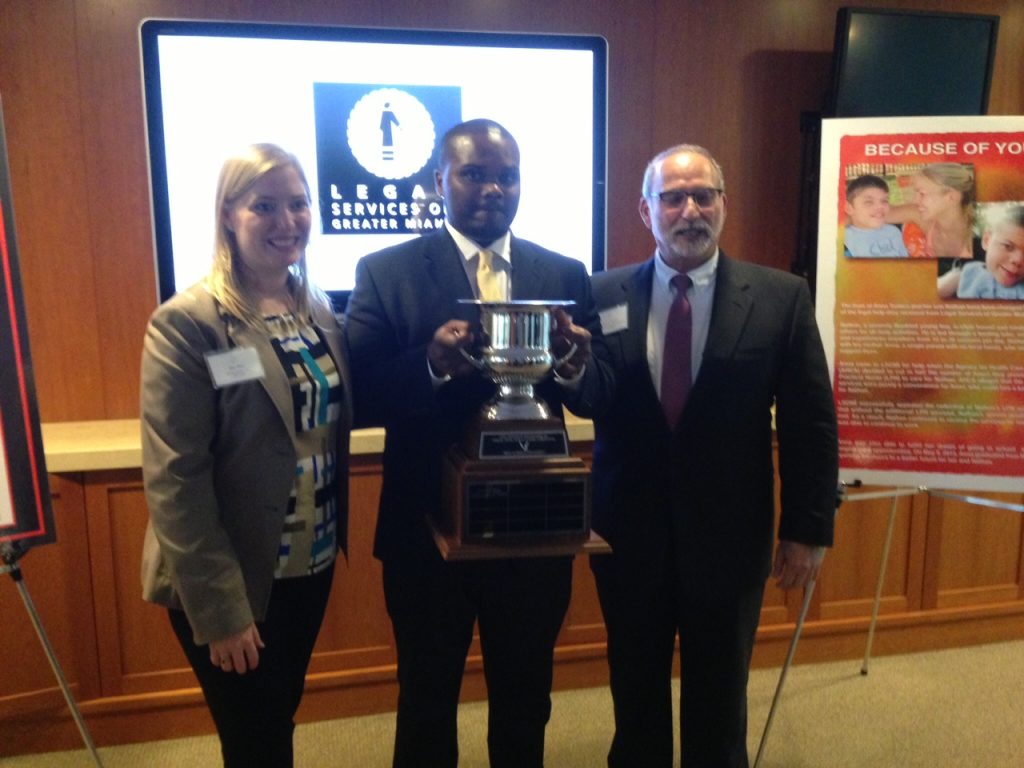 About Rivero Mestre LLP
Rivero Mestre, from its offices in Miami and New York, represents clients from investigation to verdict and appeal in complex business disputes in U.S. federal courts, state courts, and domestic and international arbitration proceedings. The firm's practice focuses primarily on representing clients in a broad range of complex commercial disputes including financial institution matters, antitrust matters, intellectual property disputes, and litigation and arbitration relating to Latin American trade and investment. For more information, visit www.riveromestre.com.