MIAMI—Rivero Mestre is a finalist for Most Inclusive Firm For Minority Lawyers in the inaugural Chambers Diversity Awards: USA 2016. The winners will be announced at the Yale Club of New York City on June 16th. Click here for the full shortlist.
The Diversity Awards provide an opportunity to celebrate the achievements of lawyers from non-traditional backgrounds and spotlight firms and individuals affecting positive change in the profession. The awards represent both the culmination of Chambers and Partner's research and an exciting new chapter in their aim for global diversity and equal opportunities in the legal profession.
Rivero Mestre is a minority-owned law firm. More than 75 percent of its lawyers—and 90 percent of its staff—are members of racial and ethnic minorities, and more than 40 percent of its lawyers are women. Diversity literally runs in Rivero Mestre's DNA.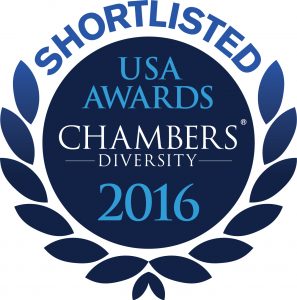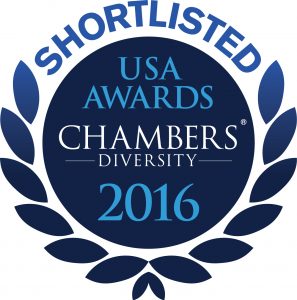 About Rivero Mestre LLP
Rivero Mestre, from its offices in Miami and New York, represents clients from investigation to verdict and appeal in complex business disputes in U.S. federal courts, state courts, and domestic and international arbitration proceedings. The firm's practice focuses primarily on representing clients in a broad range of complex commercial disputes including financial institution matters, antitrust matters, intellectual property disputes, and litigation and arbitration relating to Latin American trade and investment. For more information, visit www.riveromestre.com.