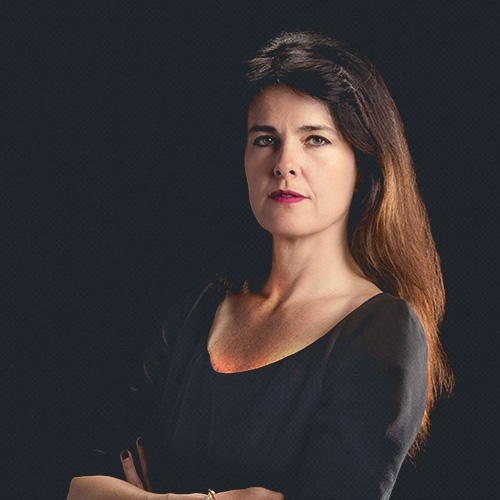 Amanda McGovern, with more than two decades of experience, is one of the most respected litigators in South Florida handling trend-setting, cutting-edge arbitration and litigation in foreign jurisdictions entirely in Spanish on behalf of her Latin American clients.  As noted by Chambers USA (2018), "she has credibility to burn."  Whether the matter involves cross-border disputes, contractual conflicts or torts, regulatory investigations, or any other international issue confronting multinational businesses, she immerses herself in thoroughly understanding, and then achieving her clients' goals.
Prior to joining Rivero Mestre, McGovern conducted commercial federal and state jury trials while a partner at Kenny Nachwalter and managed securities and hedge fund litigation that secured the complete dismissal of a $64 million lawsuit involving clients from around the world in both domestic and international forums.
A graduate of Brown University in International Relations and the University of Miami School of Law, McGovern has taught, lectured, and written articles on international law.  She also chaired the Executive Committee of the International Law Division of the Florida Bar.
McGovern is recognized in Chambers USA, The Best Lawyers in America, Florida Legal Elite, Florida's Benchmark Litigators, Florida Super Lawyers, and AV Preeminent by Martindale-Hubbell.  Given her diverse educational background (studying in Spain, Ireland, England, and France) as well as her language capabilities (speaking English, Spanish, and French) and first-chair experience, there is not a single complex business dispute that McGovern cannot successfully handle.
ENGAGEMENTS
Speaking Engagements
American Inns of Court (Spellman-Hoeveler Chapter), Bench & Bar Conference, Speaker, Bad Faith Fees in Insurance Litigation, March 2019.
---
American Bar Association (ABA) International Law Fall Conference-Latin America & Caribbean Committee, Moderator, "One Cuba Libre, Please": Havana Club, Bacardi and the Cuban IP Conundrum, October 2017.
---
National Association of Minority & Women Owned Law Firms (NAMWOLF) 2017 Annual Meeting & Law Firm Expo, Presenter, CLE Session on Securities Arbitration in Action: A Mock Arbitration Hearing, September 2017.
---
American Bar Association Americas Forum (Bogotá), Speaker, Law and Technology: WhatsApp & Uber: Are Governments Being Left Behind?, November 2016.
---
American Bar Association Americas Forum (Bogotá), Speaker, The Cycle of M&A Transactions in Latin America– Doing the Deal, Regulatory Requirements and Post-Completion Risks Such as Expropriation, November 2016.
---
55th Annual Meeting of Invited Attorneys, Speaker, The Ugly American: How Cultural Bias Impacts U.S. Businesses When Negotiating Abroad, May 2016.
RECOGNITIONS
Recognitions and Honors
Recognized in Chambers USA for General Commercial Litigation (Florida)
---
Recognized in The Best Lawyers in America©: Litigation-Securities, 2018 Edition to present; Commercial Litigation, 2018 Edition to present; Corporate Law, 2018 Edition to present
---
Rated by Martindale-Hubbell® as an AV-Preeminent Attorney
---
Recognized by Florida Super Lawyers 2009 – 2011, and 2020 (voted for by members of the Florida Bar)
PUBLICATIONS
Publications
Diversity's Paradigm Shift Makes for Better Law Firms, Daily Business Review, November 22, 2017
---
The Slants: Is This the Beginning of the End for Political Correctness, Daily Business Review, June 26, 2017
TESTIMONIALS
Testimonials
"Amanda McGovern offers an impressive commercial dispute resolution practice, handling litigation and arbitration in South Florida and internationally. One impressed source avers: "She has credibility to burn and she is also quite deft at knowing when to use the hammer versus the glove in a way that maximizes her ability to persuade and negotiate." – Chambers USA 2018
---
"Amanda McGovern is highly regarded for her experience in bankruptcy disputes, shareholder derivative actions, and hedge fund litigation, among other areas. "She is a powerful presence in negotiations, and makes arguments forcefully while also looking for common ground."  – Chambers USA 2017
Education
University of Miami School of Law, JD
---
Brown University, BA in International Relations
Admissions