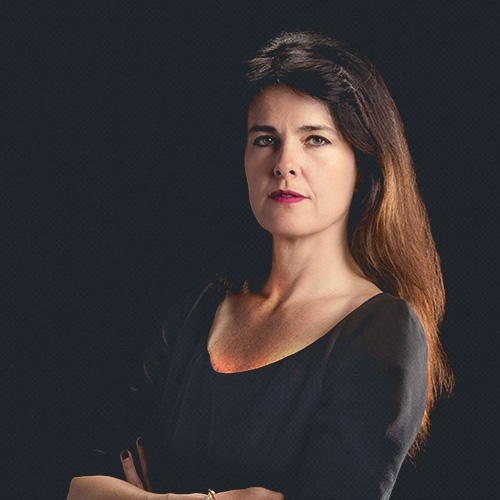 Amanda McGovern has been recognized repeatedly as a top litigator in matters that are both high stakes and cutting edge and require extensive experience of Spanish and international arbitration and litigation. The creative strategy that she brings to complex international litigation is one of the reasons Ms. McGovern was recognized by Benchmark Litigation 2020 as one of the "Top 250 Women in Litigation in the United States" and Chambers USA 2020 as a top tier "Band 2" litigator. As noted in a Chambers interview, "she is intelligent, even-keeled, and a fierce advocate for her clients." The Chambers ranking is a peer-reviewed recognition that she is one of the two highest-ranked women litigators in the State of Florida.
Ms. McGovern assumes a lead role in all of her cases, including cases before international panels of arbitrators (in English or Spanish) or before federal judges in federal district and appellate courts around the country. She is currently defending Dr. Craig Wright, an Australian living in London, against allegations in a Miami federal court that he owes a deceased partner's estate one half of the $22 billion he allegedly owns as the inventor of the cryptocurrency Bitcoin and its underlying block chain.
Ms. McGovern has successfully defended a global group of companies in hedge-fund litigation, securing complete dismissal of a $64 million claim. She has defended multimillion-dollar claims against investment banks and financial advisors, and Central and South American companies and investors. On the plaintiff side, Ms. McGovern has worked to secure a favorable settlement on behalf of class members against national health insurers who refused to provide coverage for a drug that would save their lives. Amanda easily gains the confidence of her culturally diverse clients in multiple jurisdictions, implementing a dynamic cross-border strategy for each one (most recently across Central America and the U.S.).
Ms. McGovern represented Morgan Stanley as co-lead defense counsel in various FINRA arbitrations in Miami and Puerto Rico involving failed investments in Puerto Rico bonds. She also represented Morgan Stanley and three associated financial advisors in a FINRA arbitration in which a Venezuelan investor sought millions of dollars of investment losses caused by speculative options trading. Ms. McGovern and her team presented a full-court aggressive defense during a final arbitration hearing that spanned several months in two separate sessions. The arbitration panel found that the allegations were "factually impossible" and that her clients' testimony was "credible." FINRA ultimately expunged the financial advisors' records. (Expungement in FINRA arbitrations is a rarely-given remedy granted only in extraordinary situations.)
Ms. McGovern's signature style identifies the real reason behind the conflict at the initial phase of a dispute and implements a strategy acutely designed to achieve the client's end game. She brings to her practice over two decades of experience, including the skills developed while a shareholder at Kenny Nachwalter and Bilzin Sumberg. Ms. McGovern employs a relentless advocacy on behalf of her clients under the highest ethical standards. "She has credibility to burn." (Chambers USA 2018) Results are what matters, and she has delivered.
ENGAGEMENTS
Speaking Engagements
American Inns of Court (Spellman-Hoeveler Chapter), Bench & Bar Conference, Speaker, Bad Faith Fees in Insurance Litigation, March 2019.
---
American Bar Association (ABA) International Law Fall Conference-Latin America & Caribbean Committee, Moderator, "One Cuba Libre, Please": Havana Club, Bacardi and the Cuban IP Conundrum, October 2017.
---
National Association of Minority & Women Owned Law Firms (NAMWOLF) 2017 Annual Meeting & Law Firm Expo, Presenter, CLE Session on Securities Arbitration in Action: A Mock Arbitration Hearing, September 2017.
---
American Bar Association Americas Forum (Bogotá), Speaker, Law and Technology: WhatsApp & Uber: Are Governments Being Left Behind?, November 2016.
---
American Bar Association Americas Forum (Bogotá), Speaker, The Cycle of M&A Transactions in Latin America– Doing the Deal, Regulatory Requirements and Post-Completion Risks Such as Expropriation, November 2016.
---
55th Annual Meeting of Invited Attorneys, Speaker, The Ugly American: How Cultural Bias Impacts U.S. Businesses When Negotiating Abroad, May 2016.
RECOGNITIONS
Recognitions and Honors
Ranked in Chambers USA in General; Commercial Litigation (Florida) 2017 – present (Tier 2)
---
Ranked in the 2021 edition of Benchmark Litigation as a "Local Litigation Star" in International Arbitration
---
Ranked in the 2020 edition of Benchmark Litigation as "Top 250 Women in Litigation" in the United States.
---
Recognized in The Best Lawyers in America©: Litigation-Securities, 2018 Edition to present; Commercial Litigation, 2018 Edition to present; Corporate Law, 2018 Edition to present
---
Recognized in The Best Lawyers in America© "Women in the Law" Business Edition: Commercial Litigation, 2018 Edition to present; Corporate Law, 2019 Edition to present; Securities/Capital Markets Law, 2019 Edition to present
---
Rated by Martindale-Hubbell® as an AV-Preeminent Attorney
---
Recognized by Florida Super Lawyers 2009 – 2011, and 2020
---
Recognized by Latino Leaders Magazine as a Top Latino Lawyer, 2020
PUBLICATIONS
Publications
Discovery across the Globe: Obtaining Evidence Abroad to Support U.S. Proceedings, co-author of U.S. Chapter, American Bar Association Section of Litigation, January 2020
---
Diversity's Paradigm Shift Makes for Better Law Firms, Daily Business Review, November 22, 2017
---
The Slants: Is This the Beginning of the End for Political Correctness, Daily Business Review, June 26, 2017
TESTIMONIALS
Testimonials
Amanda McGovern regularly handles complex litigation and arbitrations on behalf of a variety of clients. She has extensive experience in cross-border matters, particularly with Latin-American jurisdictions. "She is the kind of person you want on your team – incredibly thorough and a great writer," comments one interviewee, while another says: "She is intelligent, even-keeled and a fierce advocate for her clients." – Chambers USA 2020
---
Amanda McGovern offers impressive expertise in international litigation and arbitration, especially in matters relating to Latin America with one source praising her calm approach: "She doesn't get rattled at all. She's a very effective advocate." – Chambers USA 2019
---
Amanda McGovern offers an impressive commercial dispute resolution practice, handling litigation and arbitration in South Florida and internationally. One impressed source avers: "She has credibility to burn and she is also quite deft at knowing when to use the hammer versus the glove in a way that maximizes her ability to persuade and negotiate." – Chambers USA 2018
---
Amanda McGovern is highly regarded for her experience in bankruptcy disputes, shareholder derivative actions, and hedge fund litigation, among other areas. "She is a powerful presence in negotiations, and makes arguments forcefully while also looking for common ground."  – Chambers USA 2017
Education
University of Miami School of Law, JD, with honors
---
Brown University, BA in International Relations
Admissions
Practice Areas