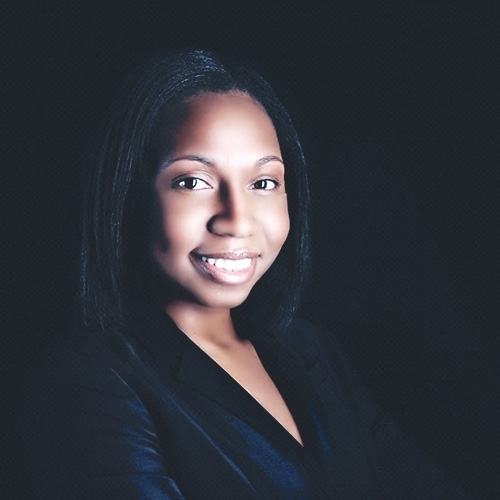 Kadian Blanson is a fierce litigator known for providing superb client service. She regularly assists construction, insurance, commercial, energy, and real estate entities in finding creative solutions to complex business problems. She also represents public officials, executives, managers, corporations, and professionals at all stages of white-collar criminal investigations and litigation.
Prior to joining Rivero Mestre, Kadian was an attorney at the international law firm of Norton Rose Fulbright (formerly Fulbright & Jaworski LLP) During her time at Norton Rose Fulbright, Kadian handled numerous jury trials as a volunteer prosecutor for the City of Houston as part of the Attorney Loan Program. Since joining Rivero Mestre, she has successfully advocated on behalf of her clients in state and federal courts and in high-stakes mediations and arbitrations.
Kadian graduated summa cum laude and salutatorian from the Thurgood Marshall School of Law at Texas Southern University and received her undergraduate degree in communications from Florida State University. During law school, she spent three years as an intern in the Torts and Commercial Downstream Litigation department at Exxon Mobil Corporation.
She is admitted to practice law in the state of Florida, the state of Texas, in the United States District Court for the Southern District of Florida, and in the United States District Court for the Southern District of Texas. Kadian is well versed in the local rules and customs in these jurisdictions and routinely serves as local counsel to the most elite international law firms, including her former firm Norton Rose Fulbright.
PUBLICATIONS
Publications
"Fracking's Alleged Links to Water Contamination and Earthquakes", ABA Section of Litigation Energy Litigation Committee, May 9, 2012
---
"Trends Emerge on Hydraulic Fracturing Litigation," Oil & Gas Journal, December 5, 2011 Issue
---
Co-author, "Tracking Fracking Case Law: Hydraulic Fracturing Litigation," Natural Resources & Environment Magazine, Fall 2011
---
Co-author, "Analysis of Litigation Involving Shale & Hydraulic Fracturing," Fulbright White Paper, September 28, 2011
---
Co-author, "Texas Supreme Court Defers to Railroad Commission's Interpretation of 'Public Interest' in Injection Well Permit Decisions," Fulbright Briefing, March 28, 2011
---
Co-author, "Fracing and the Courts," Oil and Gas Investor, July 1, 2010
COMMUNITY
Associations & Activities
Houston Bar Association
---
Houston Young Lawyers Association, Bench book Committee
---
Houston Volunteer Lawyers Program
---
American Bar Association
---
National Bar Association
---
Law Fellow, Leadership Council on Legal Diversity (2014)
---
City Lead, Leadership Council on Legal Diversity (2012-2013)
ENGAGEMENTS
Speaking Engagements
Florida Bar Practicing with Professionalism Spring CLE, Speaker, Young Lawyers Professionalism Panel, January 2014
RECOGNITIONS
Recognitions and Honors
South Florida Business & Wealth magazine, Finalist, "Up & Comers," 2017
Education
Thurgood Marshall School of Law, Texas Southern University, summa cum laude and salutatorian, J.D., 2009
---
Florida State University, cum laude, B.S., Communications, 2006
Admissions
Florida Bar, 2012
---
State Bar of Texas, 2009
---
United States District Court, Southern District of Florida
---
United States District Court, Southern District of Texas
---
United States District Court, Northern District of Texas