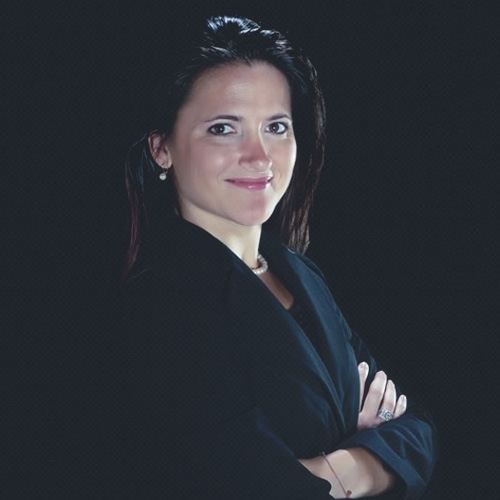 Paula Aguila focuses primarily on complex commercial litigation, including banking, securities, real estate, international, and appellate litigation. She represents foreign and domestic clients in various industries throughout the United States and Latin America in a wide range of federal, state and international litigation and arbitration matters involving business torts, contractual disputes and partnership dissolutions.
Aguila is currently co-lead counsel in the representation of 14 former bank directors, including the former chairman and president, in FDIC v. Galan-Alvarez, et al., a dispute in federal court for $257 million, arising from the FDIC's takeover of R-G Premier Bank of Puerto Rico. She currently also represents the former president of Eurobank, another Puerto Rico bank that closed in the most recent banking crisis, in a federal lawsuit for $55 million.
Aguila has sustained a record of impressive accomplishments by successfully managing and providing strategic direction on some of the firm's largest cases, including high-stakes multi-million dollar matters. Some of her many achievements include winning first decision in U.S. banking crisis on Insured v. Insured coverage issue in D&O insurance dispute in FDIC v. Stipes, et al., totaling $100 million in insurance proceeds for her clients; successfully obtaining evidence in the U.S. to seek the dismissal of bogus criminal charges in Ecuador against Chevron's former chief in-house counsel in relation to one of the largest, most complex litigations in the world, Chevron v. Donziger; successfully securing dismissal of a 15 million Bolivars case on forum non conveniens grounds in BNC v. García; successfully defending bank's top directors and officers in Wylie v. Stipes, et al., a shareholder's derivative action claiming over $130 million; and securing a $3.3 million arbitral award under the American Arbitration Association against a Chinese trucks distributor in Latin America in Totrasa v. AMI-RSL.
Being fluent in English, Spanish and Portuguese, and possessing an intimate knowledge of Latin American systems, rules, and culture, Aguila regularly oversees local counsel in foreign jurisdictions and frequently handles complex business disputes that have sensitive political, international or criminal ramifications.
Aguila serves as a leader of professional organizations devoted to raising the standards for the legal profession, promoting diversity in the legal community and building cross-border relationships, including as Co-Chair of the American Bar Association Latin America and Caribbean Committee, and as Chair of the Leadership Council on Legal Diversity Program Development Committee.
PUBLICATIONS
Publications
The U.S. Supreme Court Just Made it Harder for U.S. Companies to Sue Foreign Governments in the U.S. for the Unlawful Seizure of a Company's Assets Abroad, American Bar Association Section of International Law: Legal Developments in Latin America, June 2017
---
Creditors' lawsuits against the government of Puerto Rico amid PROMESA's stay on litigation, American Bar Association Section of International Law: Legal Developments in Latin America, April 2017
---
U.S. Supreme Court finds Puerto Rico not sovereign, American Bar Association Section of International Law: Legal Developments in Latin America newsletter, March 2016
---
Class Arbitration, the FAA, and the Role of State Law After the Stolt-Nielsen and AT&T Mobility Decisions, Young International Arbitration Group (YIAG) e-newsletter, August 1, 2011
---
Reconocimiento y Ejecución de Fallos Judiciales Extranjeros en Estados Unidos, Quorum Legal Publication, May 1, 2010
ENGAGEMENTS
Speaking Engagements
The American Bar Association, Section of International Law Webinar, Speaker, Serving the Foreign Client: How Local Attorneys Can (and Should) Become Global Lawyers, December 2019
---
The American Bar Association, Section of International Law, Spring Meeting (New York), Moderator, International Discovery: Cooperation between Latin America and the United States in Discovery Procedures, April 2018
---
The American Bar Association, Section of International Law, Fall Conference (Miami), Speaker, Latin America with Trump, Temer, Macri, Maduro and a New Cuba, October 2017
---
The American Bar Association, Section of International Law, Spring Meeting (Washington D.C.), Moderator, Panama Papers: Exposing the Powerful, April 2017
---
The American Bar Association, Section of International Law, Spring Meeting (Washington D.C.), Speaker, International Best Practices in Mentoring to Increase Competency, Professionalism, and Ethics in the Legal Profession, April 2017
---
The American Bar Association, Section of International Law, Fall Meeting (Tokyo), Speaker, Utilizing Professional Skills and Education from Outside the United States During the Pacific Century, October 2016
---
The Leadership Council on Legal Diversity, Fellows Regional Roundtable (Washington D.C.), Moderator, Being an Exceptional Leader: What it Takes to Build an Outstanding Team, March 2016
---
The Leadership Council on Legal Diversity, 2015 1L Scholars Summit (Dallas), Speaker, Secrets to Success, May 2015
---
The Leadership Council on Legal Diversity, Fellows Regional Roundtable (Fort Lauderdale), Moderator, The Importance of Language in Understanding Diversity in the Business World, April 2015
---
The American Bar Association, Section of International Law, Spring Meeting (Washington D.C.), Moderator, Litigating in an Evolving Landscape: A Survey of Data Privacy Laws in Latin American Countries, April 2015
---
The Leadership Council on Legal Diversity, Fellows Regional Roundtable (Boca Raton), Moderator, The Effect a Diverse Background Has on a Career Path, March 2015
---
The Leadership Council on Legal Diversity, Fellows Regional Roundtable (Miami), Moderator, The Growth of International Business and Its Impact on Understanding Diverse Backgrounds, February 2015
---
Legal Learning Series, eDiscovery and Information Governance Conference (Miami), Speaker, Crafting an Effective eDiscovery Protocol, October 2014
---
Council on Legal Education Opportunity, Pre-Law Workshop (New York), Speaker, April 2014
COMMUNITY
Associations & Activities
The American Bar Association, Section of International Law, Co-Chair, Latin America and Caribbean Committee (2015-present)
---
The American Bar Association, Section of International Law, Deputy Liaison Officer (2017-present)
---
The American Bar Association, Section of International Law, Vice-Chair, International Litigation Committee (2017-present)
---
The American Bar Association, Section of International Law, Vice-Chair, International Arbitration Committee (2017-present)
---
The American Bar Association, Section of International Law, Steering Group, Transnational Practice Management Committee (2017-present)
---
The American Bar Association, Section of International Law, Panel Chair, Americas Forum (2016)
---
The Leadership Council on Legal Diversity, Chair, Fellows Program Development Committee (2015-2017)
---
The Leadership Council on Legal Diversity, Chair, Fellows Alumni Regional Committee (2014-2015)
---
The Leadership Council on Legal Diversity, Fellows Alumni Executive Council (2014-2016)
---
The American Bar Association, Section of International Law, Steering Group, International Arbitration Committee (2012-2017)
---
The Leadership Council on Legal Diversity, Chair, Fellows Alumni Regional Committee Chair (2014-2015)
---
The American Bar Association, Section of International Law, Steering Group, International Energy and Natural Resources Committee (2012-2015)
---
The American Bar Association, Section of International Law, Vice-Chair, Latin America and Caribbean Committee (2013-2014)
---
The Leadership Council on Legal Diversity, Law Fellow (2013)
---
National Association of Minority and Women Owned Law Firms (2012)
---
The Inter-American Bar Association (2011-2012)
---
London Court of International Arbitration, Young International Arbitration Group (YIAG) (2011-2012)
RECOGNITIONS
Recognitions & Honors
Florida Super Lawyers Rising Stars, Top Rated International Attorney, 2016-present
---
Recipient of Harvard Law School's full scholarship to attend its Accelerated Leadership Program (2015)
Education
Harvard Law School, Accelerated Leadership Program (full scholarship), 2015
---
University of Miami School of Law, J.D., cum laude, 2007
---
Florida International University, B.A., 2004
Concentration: International Relations
---
Universidad Nacional de Mar del Plata, Facultad de Derecho, 2001
---
Colegio Nacional Arturo U. Illia, Mar del Plata, 1996
Admissions
Florida Bar, 2007
---
United States District Court, Southern District of Florida