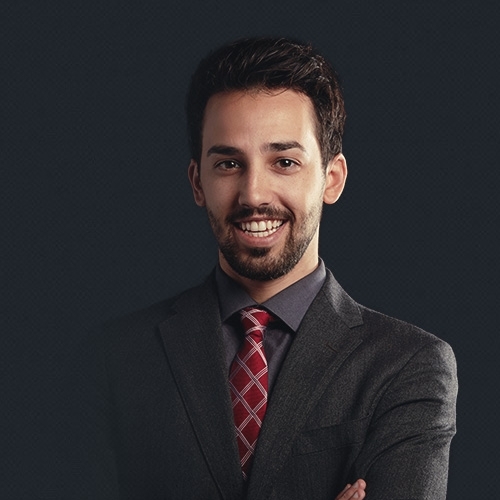 Josiah Wolfson is a commercial litigator who represents and advises global clients in domestic and international disputes. His practice focuses primarily on matters involving securities fraud, cross-border disputes, domestic arbitration, and general business conflicts. Josiah's clients value his directness, compassion, and creative problem-solving approach to efficiently resolve the issues at hand.
Josiah was a key part of the team that successfully represented Morgan Stanley, and three members of its Latin American Wealth Management team, in a recent Financial Industry Regulatory Authority arbitration where the arbitration panel found in favor of Morgan Stanley, denying the investor's claims in their entirety and recommending the expungement of the defendants' records. Josiah was also part of the team that represented  Jose Margulies, a Brazilian broadcast executive who pled guilty to laundering $80 million in bribes to FIFA officials, in the case the BBC has called the biggest corruption scandal in the history of sports. Mr. Margulies was sentenced to probation when he was facing up to 20 years in prison. Josiah also continues to defend an institutional client in numerous consumer arbitrations before the American Arbitration Association.
Before joining Rivero Mestre, Josiah attended the University of Miami School of Law. While there, he was a member of the Inter-American Law Review, where his student note about establishing a minimum data protection standard across Latin America was selected for publication. He was also a member of University of Miami International Moot Court and competed in the American University Inter-American Human Rights Moot Court Competition. Throughout his law school career, Josiah served as a research assistant to Professor Anthony Alfieri and was recognized for his contributions on multiple publications. Josiah received the Cali award for the highest grade in Legal Communications & Research II, International Moot Court II, Consumer Protection, and Professional Responsibility.
Josiah is committed to public service. Before law school, he volunteered at an orphanage in Mexico and both a Jewish retirement home and an international language school in Argentina for nearly two years. During law school, he worked at the University of Miami Health Rights Clinic, representing indigent clients. He now serves as a University of Miami School of Law International Moot Court coach.
Josiah enjoys being active and is currently training for a triathlon. He climbed to Mount Everest Base Camp in 2020 and can often be found practicing yoga or playing tennis. Josiah is fluent in Spanish.
Education
University of Miami School of Law, J.D., 2015 (Magna Cum Laude)
---
University of Washington, B.A. in Global Studies
Minor in Hispanic Studies (Magna Cum Laude)
Admissions
Florida Bar, 2016
---
Middle District of Florida
---
Southern District of Florida
Admissions