MIAMI – Rivero Mestre LLP today announced that it has been presented with the 2011 Humanitarian Award by the Haitian Lawyers Association for its service to the South Florida Haitian community.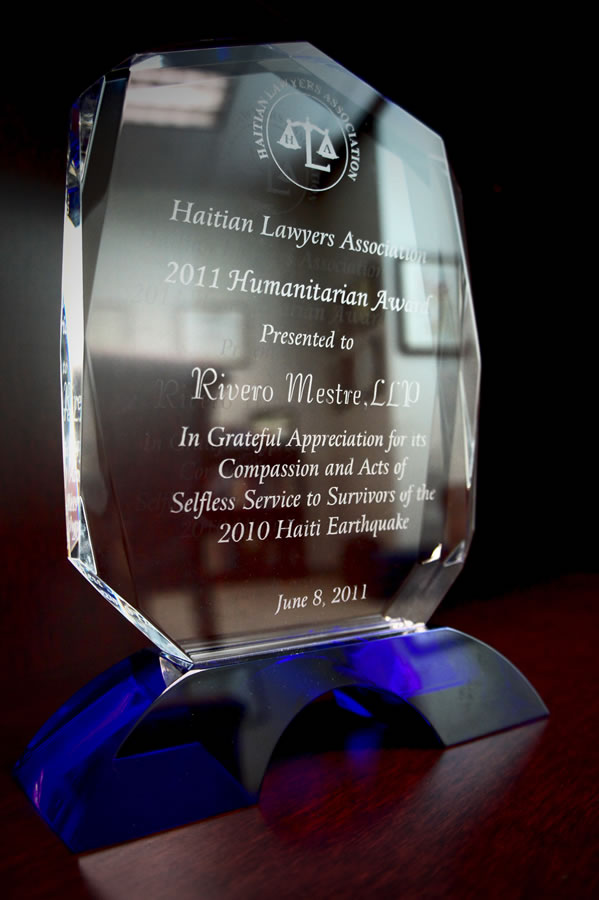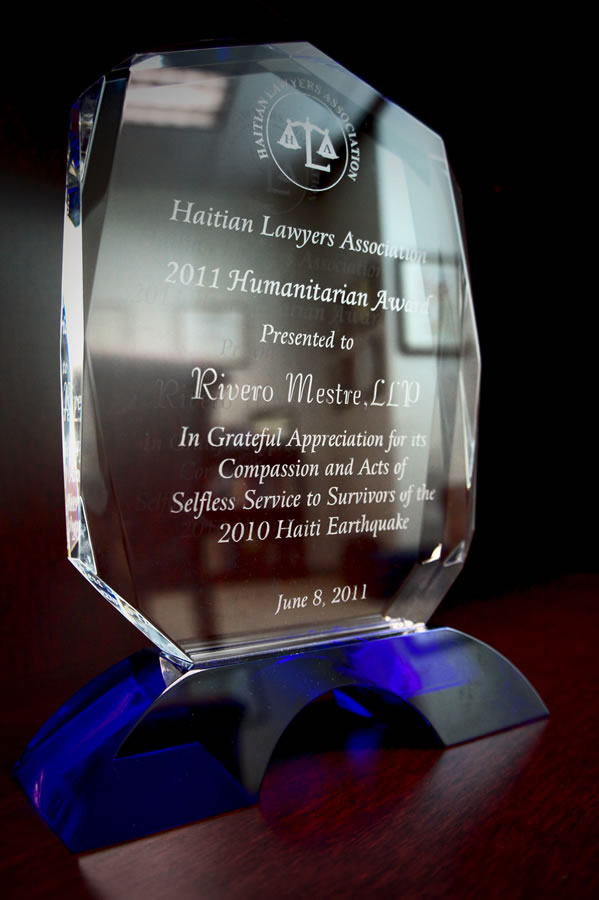 The firm was recognized for its organization and co-sponsorship of the United for Haiti Fundraising Reception and for organizing an outreach program for the Haitian community. Haiti's Consul General, Ralph Latortue, presented the law firm with the award during a reception on June 8.
The firm organized the fundraiser just days following the deadly earthquake in Haiti last year. The event raised more than $30,000, which was donated to Doctors without Borders.
The firm organized the outreach program to educate the Haitian community about many available resources that currently go unused. The fair brought together more than 20 legal and public service organizations.
About Rivero Mestre LLP
Rivero Mestre, from its offices in Miami and New York, represents clients from investigation to verdict and appeal in complex business disputes in U.S. federal courts, state courts, and domestic and international arbitration proceedings. The firm's practice focuses primarily on representing corporate and institutional clients in a broad range of complex commercial disputes including financial institution matters, intellectual property disputes, and litigation and arbitration relating to Latin American trade and investment. For more information, visit www.riveromestre.com.