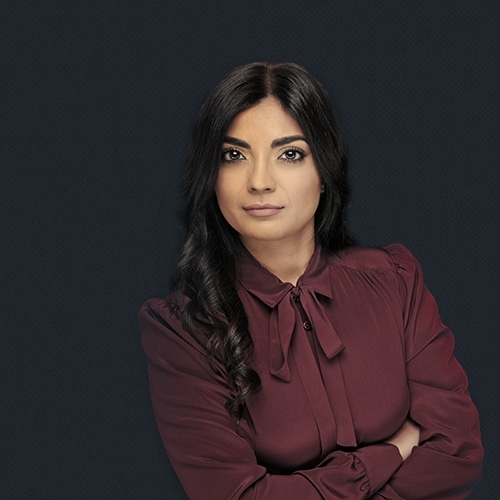 For the last fifteen years, Neha Dagley has represented a wide array of entrepreneurs and corporations in commercial litigation and arbitration matters. She represents foreign and domestic clients across multiple industries and national boundaries, delivering keen analysis and sound legal advice on a broad range of business disputes.
Neha earned her Bachelor of Science in Political Science from Utah State University and then earned her Juris Doctor at the University of Miami School of Law. Neha is multi-lingual– fully fluent in English, Hindi, and Gujarati–and she understands her clients' cultures and backgrounds.
Neha has authored a number of legal publications and currently serves as the Chair of the India Subcommittee to The Florida Bar's International Law Section Asia Committee.  She is also a member of the South Asian Bar Association of North America.
ENGAGEMENTS
Speaking Engagements
Keeping a Seat for Gender Diversity at the International Law Table, Speaker, April 2021
---
Routes and Realities of Enforcing Arbitral Awards in India: An In-Depth Talk on Vodafone, Devas, and Cairn, Speaker, April 2021
---
A Movement of the Heart Part III: A Conversation with Australia's First Indigenous Consul-General Appointed to the U.S., Moderator, August 2020
---
A Movement of the Heart Part II: A Global Discussion on First People's Land Rights, Moderator, August 2020
---
A Movement of the Heart: A Global Discussion on Race, Justice and Equality, Panel Moderator, July 2020
---
Effective Legal Contracts & Force Majeure Implications in COVID-19 crisis, Presenter, TiE Miami, May 2020
---
Navigating Commercial Disputes in the U.S. and Managing Risk: Best Practices for Indian Attorneys, Panelist, Indian National Bar Association 69thConstitution Day Conference, New Delhi, India; November 26, 2018
---
Key Legal Considerations for Startups, Presenter, TiE Miami, October 2018
---
When a Small Case Becomes a Big Case: Keeping eDiscovery Cost in Check, Panel Moderator, SABA North America Annual Conference, New York City; June 29, 2018
COMMUNITY
Associations & Activities
Member, National Asian Pacific American Bar Association (2021 – Present)
---
Member, Asian Pacific American Bar Association of South Florida (2021 – Present)
---
The American Bar Association, Section of International Law (2020 – Present)
---
The American Bar Association, Section of Litigation (2020 – Present)
---
Florida Bar Grievance Committee (2020 – Present)
---
Chair, Foreign Legal Consultants Committee, The Florida Bar (2019)
---
Editor, World Roundup, The Florida Bar International Law Quarterly
---
Member, Executive Council, The Florida Bar International Law Section
---
Chair, India Subcommittee, The Florida Bar International Law Section
---
Member, South Asian Bar Association of North America
RECOGNITIONS
Recognitions & Honors
Chambers USA Diversity & Inclusion Awards, Future Leader of the Year, 2021
---
Indian National Bar Association, Lawyer of the Year (NRI), 2018
---
Minority Corporate Counsel Association, 2016 Rising Stars
---
The Achiever, Miami Today, 2015
---
Daily Business Review, 2015 Rising Stars
---
Cystic Fibrosis Foundation, "40 Under 40" Outstanding Lawyers of Miami-Dade County, 2009
PUBLICATIONS
Publications
World Roundup, India, The Florida Bar's International Law Section Quarterly (ILQ), Winter 2021
---
World Roundup, India, The Florida Bar's International Law Section Quarterly (ILQ), Spring 2020
---
World Roundup, India, The Florida Bar's International Law Section Quarterly (ILQ), Winter 2020
---
World Roundup, India, The Florida Bar's International Law Section Quarterly (ILQ), Spring 2019
---
World Roundup, India, The Florida Bar's International Law Section Quarterly (ILQ), Winter 2019
---
India's Remarkable Startup Ecosystem, The Florida Bar's ILQ,Fall 2018
---
My View: Namaste, Miami! Dale, India! Miami Herald Business Monday, January 19, 2015
---
Don't Let Black Friday Breaches Make You See Red, Daily Business Review, November 20, 2014
---
Businesses Beware: New Florida Data Privacy Law Takes Effect," Daily Business Review, July 9, 2014
Education
University of Miami School of Law, Juris Doctor, cum laude
---
Utah State University, B.S., Political Science, cum laude
Admissions
Florida Bar, 2004
---
United States District Court, Southern District of Florida
Practice Areas